Home Equity Loan vs. Home Equity Line of Credit
If you've worked hard to build equity in your home by making mortgage payments over time, you might be thinking that it's time to put that equity to good use.
The question is: do you want a home equity loan, or would a home equity line of credit work better for you and your family? We created this infographic to help you figure out the difference between the two.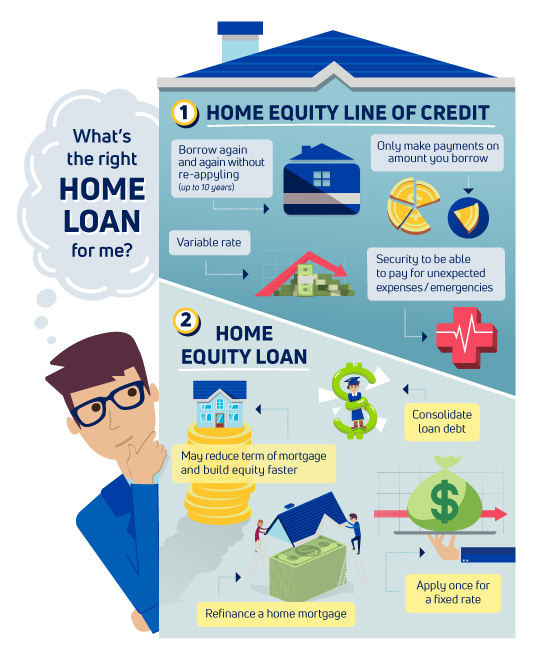 Still uncertain? This video is for you: