Welcome RMU Fans!
Clearview is more than just a financial institution. We're the financial partner you can count on for a better life. Whether you're looking to save, spend, borrow, learn, or grow financially, we're here for you.
As a Pittsburgh credit union, we're firmly rooted in the practice of helping our neighbors. After all, our entire vision is helping people to enjoy a better life. See how we've been able to make a difference through our
Clearview Cares
program.
Clearview Challenge
For every three-pointer made by an RMU men's or women's basketball student-athlete, Clearview will donate $3.00 to the RMU Colonial Champions Fund, which supports the holistic development and welfare of our more than 425 student-athletes across 15 NCAA Division I programs, helping them be as successful off the court and field as on it!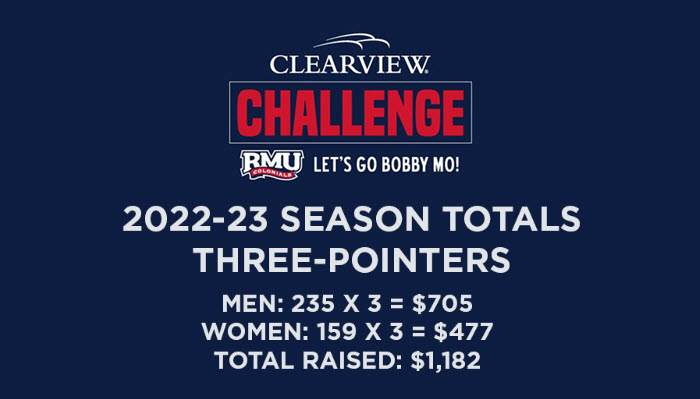 You'll score:
Financial centers throughout Southwestern PA
Digital banking
Educational resources and tools
Personalized service
Clearview is the official credit union of RMU Athletics and is proud to sponsor the Clearview Arena.
Get ready for better banking.
Our Member Benefits
When we say we want to help you enjoy a better life – we're not just talking. See how much our members benefit by being part of the Clearview family.