10 Reasons Millennials Choose Credit Unions
While credit unions and banks offer many similar products and services, like loans, savings, checking accounts, and mobile banking apps, there are a lot of things that make credit unions very different from the standard private bank: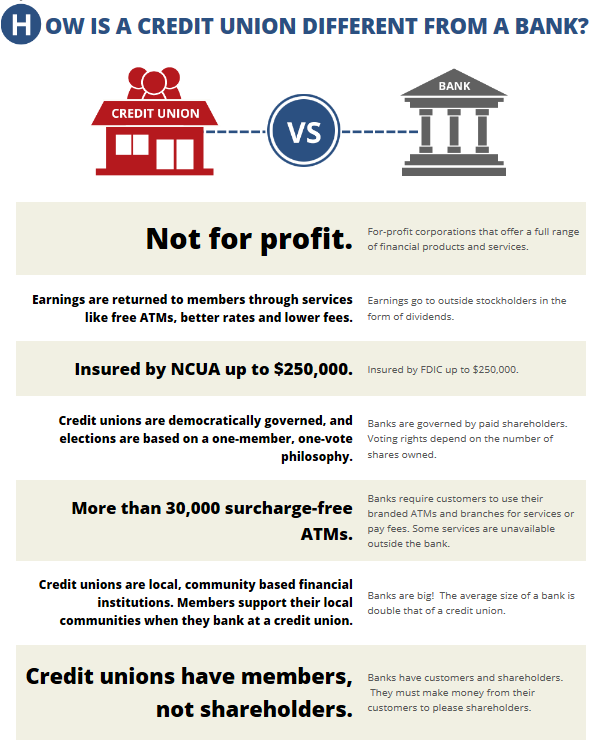 Many of these differences are some of the 10 Reasons Millennials Choose Credit Unions over banks.
A survey by CO-OP Financial Services found that
96% of millennials were either very satisfied or somewhat satisfied with their credit unions,
and
81% of millennials felt their credit union provided outstanding customer service
, compared to just 59% of young bank customers who felt the same way about their financial institution.
Just like many millennials appreciate companies and corporations that give back to their communities, many millennials choose credit unions because of their dedication to community service and cooperative spirit.