How to Afford the Cost of Sporting Events
Professional sporting events come with high prices for tickets, concessions, parking, and apparel—it all adds up. But millions of us continue to attend for our love of the game, our love of our teams, and a few hours of entertainment.
One way you can help manage the costs is by comparing average rankings of ticket prices and concessions prices for the top four American sports and considering ways to save.
Check out the following infographic, originally featured on our
Financial Resource Center
. Consider it research for responsible money management…with a fun twist!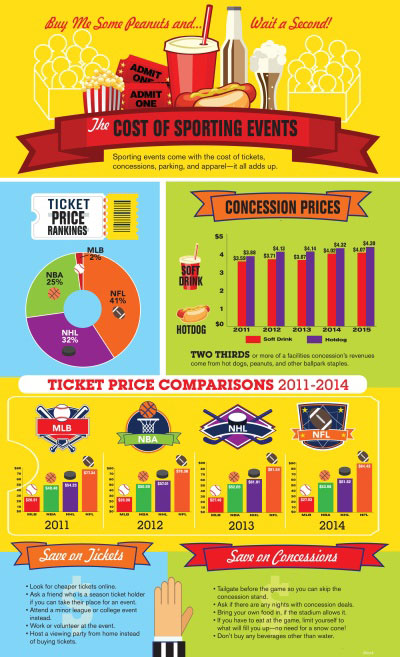 *We want to know…how important are sporting events to your budget? Do you cut back in other areas to save enough to attend big games? Or do you watch at home to avoid the costs altogether? Share this post on social media and tag us to get the conversation going!