Clearview's Pittsburgh Penguins Hockey Poll Winner
As the largest Pittsburgh-area credit union, we're big fans of all things Pittsburgh, including the sports teams. This year, we're proud to present Game Day Locker Room Soundbites! You can get a "Clear View" of the upcoming game with first-hand thoughts and the latest scoops from all of your favorite Pens players.

To top off the excitement of the season, we've officially kicked off the first of our Pittsburgh Penguins social contests!
Last week, we opened a poll on our
Facebook
page so fans could predict which Pens player they thought would score the first goal of the game. 671 people made their predictions before we closed the poll right before the start of the game.

As you can see above in the final results, most people thought Phil Kessel would score the first goal, followed by our write-in option, "Other." 20.1% thought it would be Sidney Crosby and another 14.9% thought it would be Evgeni Malkin. We waited…and then Conor Sheary scored the first goal!
Out of all of the correct predictions, Clearview member Brad C. was randomly selected as our winner and scored an autographed puck, 2 tickets and a parking pass to a Pens game.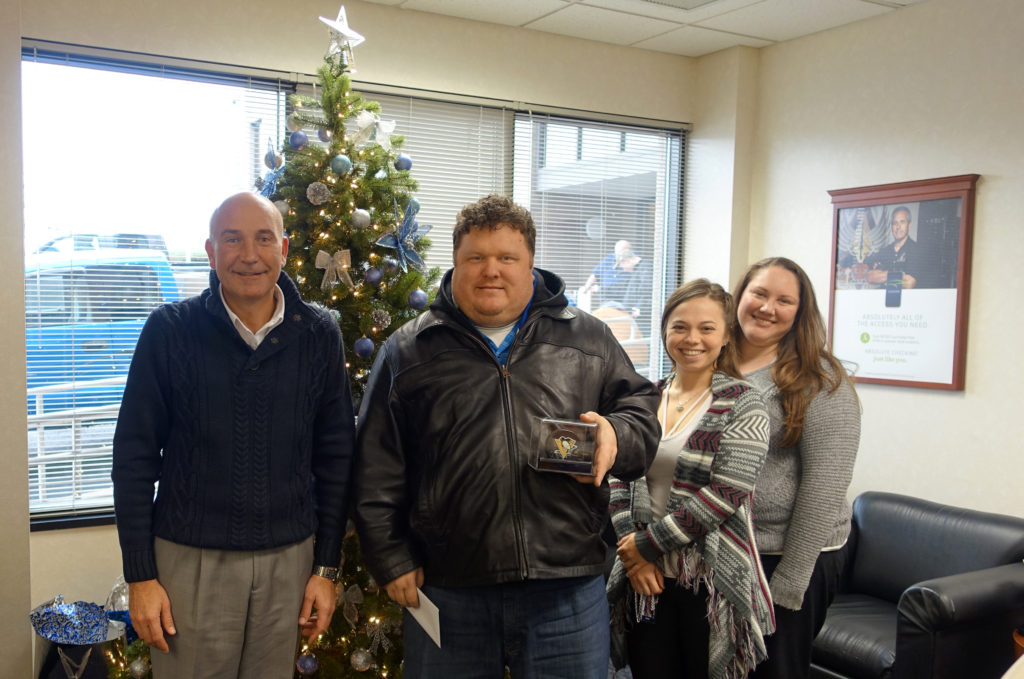 Brad came by our Moon Township financial center to pick up his winnings last week! He was so excited to have won, and we were so excited to hand over the awesome prizes. Congrats again to our winner!
Want more? Check out the results of our last Pens contest in this previous blog post, and connect with us on
Facebook
and
Twitter
to make sure you never miss an opportunity like this one. Go Pens!