Chip-In for Your Security
If you're a small business owner, it is imperative that your customers feel safe when completing a transaction at your place of business. Fortunately, there is an abundance of technology that can help you give safer, more secure options to your customers. And Clearview is here to help by giving you the information you need to make those options possible!
EMV Chip Technology
Since 2015, credit cards in the United States have undergone a change from "swipe-and-sign" cards to "chip-and-signature" cards equipped with EMV chip technology.
EMV (or Europay, Mastercard and Visa) chips are the global standard used for credit cards all over the world. Since the beginning of the migration in 2015, there has been a 409% increase in merchants accepting chip cards and a 164% increase in the number of cards found in the U.S. alone.
By now, chances are you already have a chip card in your wallet. You've also probably noticed the ways in which your purchases have changed since. But the EMV chip is more than just a different way to pay: its processing method makes all of your transactions more secure and even helps to reduce credit card fraud.
The following infographic from
Score.org
shows why accepting cards with EMV technology is important for both your customers
and
your business.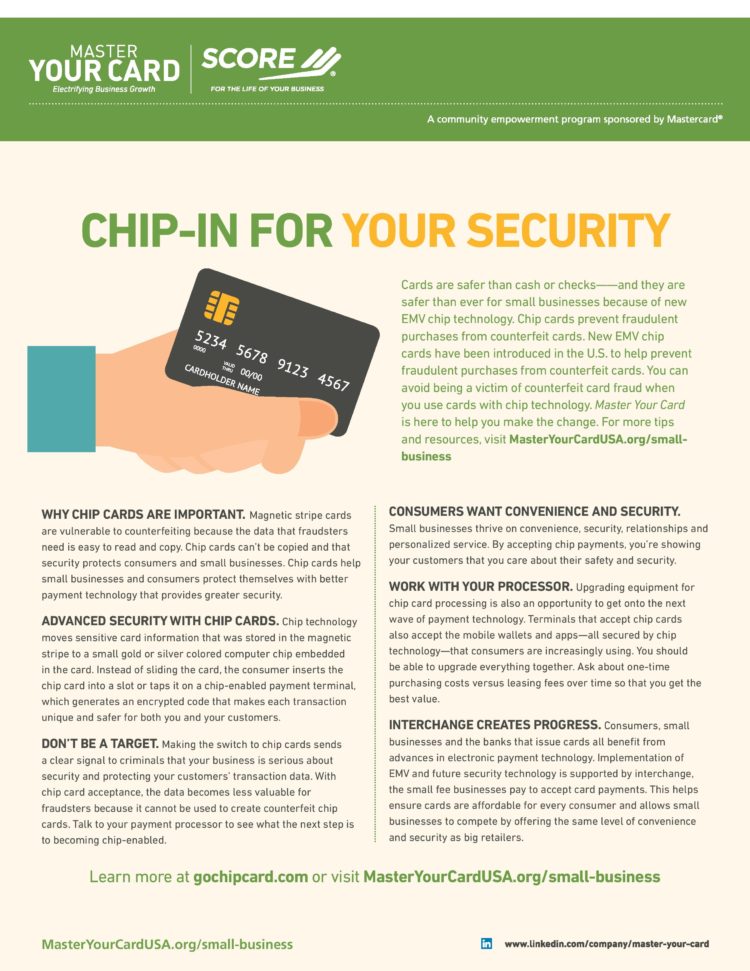 Don't forget to connect with us on
Facebook
and
Twitter
for updates directly to your feed!