Are You the Average Holiday Shopper?
We all tend to spend more money during the holiday season, and this year will likely be no different.
For many of us, shopping often starts around Black Friday, Small Business Saturday and Cyber Monday, which means we should have some savings ready by November (or earlier) if we don't want to scramble last minute.
Special savings accounts, like Christmas Club Accounts, can be a big help in automatically contributing to your holiday budget all year long. It's also a good idea to keep an eye out for special offers and sales that can save you a ton when it comes to discounts, free shipping and more.
Here are some special offers available when you use Apple Pay® to shop online!
For average spending amounts, savings tips and more helpful hints that can help prepare you to save more this season, check out the infographic below, originally posted on our
Financial Resource Center.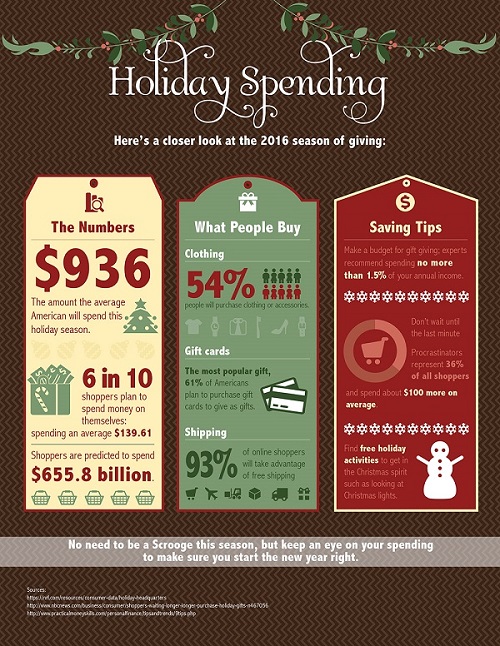 So…are you similar to the average shopper when it comes to your holiday spending habits? Will you shop for yourself while shopping for loved ones this holiday? Will you shop online, in store, or both? Let us know on
Facebook
&
Twitter
to keep the conversation going.