Current Cardholder Offers
Explore all of the latest offers and exclusive promotions available for your Clearview Mastercard®.

6.99% APR on Platinum Mastercard® purchases
​Take advantage of this great
Platinum Mastercard
®
rate today! ​Enjoy 6.99% APR on all new purchases until December 31, 2023.*
* APR = Annual Percentage Rate. Payments to your credit card will be posted according to applicable laws. Changes in the index will cause changes in the APR on the first day of the billing cycle immediately following any such change in the index. All cash advances and balance transfers will accrue interest from the day the advance or transfer is made.
The 6.99% APR on the balance of qualifying net purchases processed during the promotional period of October 1, 2023, at 12 a.m. ET to December 31, 2023, at 11:59 p.m. ET will remain in effect for the life of the balance.
A net purchase is the amount of a purchase, less any credits, returns, or adjustments. Some exclusions apply. Cash advances, balance transfers, statement or convenience checks, returns, finance charges, and foreign transaction currency charges do not qualify.
Clearview Business credit cards are excluded. Rate is subject to change without notice. Offer may be extended, modified, or discontinued at any time. All loan approvals are subject to normal underwriting guidelines and may require a co-signer. You must be at least 18 years old to apply. Insured by NCUA.
Priceless Surprises
From recurring payments to gas to groceries, get the chance to win. Throughout all of 2023, every purchase you make with your Clearview credit or debit Mastercard® is another entry for a chance to win awesome prizes – from a $500 Mastercard Prepaid® card to a trip to New York, Los Angeles, Miami, or Chicago.
No purchase or payment necessary to enter or win. A purchase or payment will not increase your chances of winning. PIN-based debit, international and Mastercard® corporate transactions not eligible for automatic entry. Entrants waive the ability to bring claims in a class action format. See official rules for complete details.
Mastercard, Mastercard Prepaid, and Priceless Surprises are registered trademarks, and the circles design is a trademark of Mastercard International Incorporated.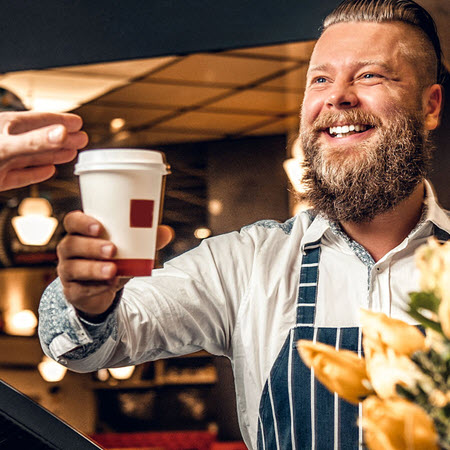 Shop Local
Earn 5% cash back with your Clearview Mastercard
®
credit or debit card and support your community when you shop local. You're automatically enrolled.
Learn more
Terms and conditions apply.
Click here
for full details. Mastercard and the circles design are registered trademarks, and Mastercard Local is a trademark, of Mastercard International Incorporated. ©2023 Mastercard. All Rights Reserved.

I wanted to take the opportunity to sincerely thank Liz from the Loan Department for assisting me over the phone when I had some money transfer issues involving my car loan. Liz was extremely helpful and offered me advice on how to correct the situation. It's employees like Liz that keep me a loyal Clearview member.
Mark, Member since 2014