Single tax filing opens Monday, January 27th.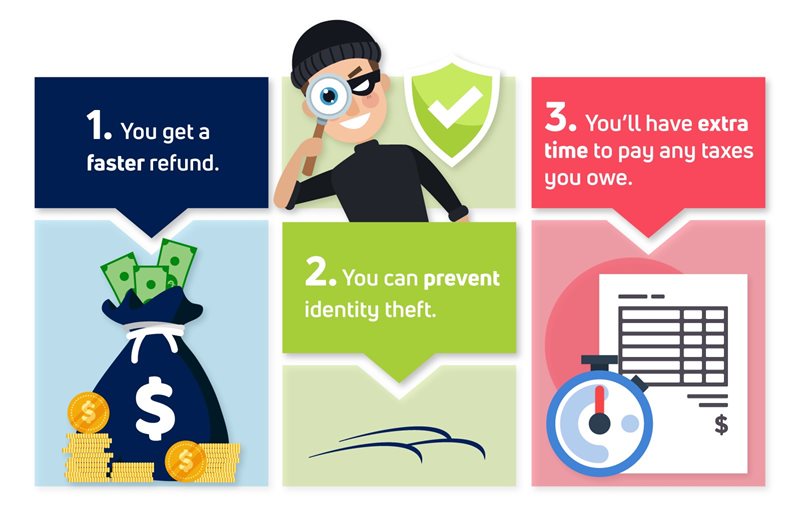 Here's why you should file early.


You get a faster refund. The IRS isn't as busy when the tax season first begins, so why not get it out of the way quickly and easily?
You can prevent identity theft. The sooner you file, the less time there is for someone to submit a fraudulent return "for" you. Most scammers who are trying to commit tax return fraud do so early in the year to try and beat you to your tax refund money.
You'll have extra time to pay any taxes you owe. If you owe the IRS at the end of the tax year, filing early gives you more time to pay them back before the filing deadline! If you wait until the last minute and find out you owe more than you expected, it could negatively impact your budget.
Clearview members have access to TurboTax at a discount! Log in to Online Banking next week to start your tax return early.