Community Support
"Our day job might be in an office, but there's nothing we like better than stepping out and giving back to the community."
Contact us
Find a location
Where can you find Clearview employees? Pretty much everywhere.
At Clearview, the number we're most proud of doesn't have a dollar sign attached. Since we were chartered in 2004, our employees have volunteered over 64,000 hours of service to Pittsburgh area organizations and local events. On top of that, our credit union serves as a sponsor of sports teams, public broadcasting, theater groups, and other organizations. In 2018, we supported 406 organizations through our community donations! For information on where Clearview will be next, see photos and recap of recent
events
, and check out our
blog
.
Online Donation Program
We're excited to announce that our online donation for the year "Fight Against Hunger" will be benefiting the Greater Pittsburgh Community Food Bank and Westmoreland Food Bank.
Donate today!
Volunteer Support
Community Quarterly Giving Programs
Walks/Runs
Food Pantries
Bowl-A-Thons
Joseph C. Cirelli Community Service Award
Blood Drives
Special charitable events and support
Community Donations
We're committed to helping people enjoy better lives in every way possible. It's an integral part of who we are as an organization. We're proud to help hundreds of local organizations each year with a variety of donations.
Take our 2019 Annual Golf Outing as an example. We were fortunate enough to be able to give $5,000 to two local organizations: Junior Achievement's experiential learning laboratory JA Biztown
®
, and Steel City Dog Rescue.
If you want to know what we're up to in the community on a regular basis, make sure your account's email address is up to date! Our monthly Clear Connection newsletter will keep you in the know as it happens.
Here are a few of our current community partners: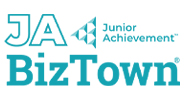 ---
This season, Clearview has pledged to make a $250 donation for every turnover during the regular Black and Gold football season. All proceeds will benefit Adventures in Training with a Purpose, a nonprofit organization focused on helping those most in need to improve their quality of life through an adventure of purposeful physical training.
---
Charitable Contributions
If you'd like to request a charitable donation, please read our
charitable contribution guidelines
and email your request to our
Community Service Department
.
Commitment Statement
At Clearview, we're committed to our members. Read our full Statement of Commitment to Members and to the Southwestern Pennsylvania Community.
Sponsorships: