Clearview Cares
"Our day job might be in an office, but there's nothing we like better than stepping out and giving back to the community."
Contact us
Find a location
Where can you find Clearview employees? Pretty much everywhere.
As a Pittsburgh credit union, we're firmly rooted in the practice of helping our neighbors. After all, our entire vision is helping people to enjoy a better life! Clearview Cares
SM
is our way of taking that vision to another level.
This program was established in 2019 in order to give our employees an opportunity to dedicate four hours of paid time off so they could volunteer their time and talent throughout Southwestern Pennsylvania. But in time, we realized that Clearview Cares
SM
was more than that. In fact, it's
everything
we do for the community.
Martin Luther King Jr. once said: "Life's most persistent and urgent question is: 'What are you doing for others?'" Take a look at how we're answering that question.
2019 Community Donations
From volunteerism to charitable giving, we're invested in making a difference.
COVID-19 Donations
If you're part of a 501(c)(3) charitable organization in need of a donation or some volunteer help from some of our Clearview employees:
Sponsorships
We support everything from school sports teams and drama clubs to community youth sports clubs.
Current Charitable Partners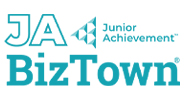 Commitment Statement
Read our full Statement of Commitment to Members and to the Southwestern Pennsylvania Community.