Clearview wins multiple CUNA Diamond Awards
Clearview Federal Credit Union wins multiple Diamond Awards from the
Credit Union National Association
Including Category's Best for Plastic Access Card Design and Crisis Management
Pittsburgh, PA, April 19, 2021…(clearviewfcu.org) The Credit Union National Association's Marketing and Business Development Council honored credit unions for their outstanding marketing achievements with virtual celebrations to recognize the winners of its annual Diamond Awards. During these presentations, Clearview Federal Credit Union received four awards, including two Category's Best distinctions.

The Diamond Awards recognize and reward creative excellence, outstanding results and is the most prestigious annual credit union industry competition. Out of the over 1,200 entries submitted by credit unions and leagues from across the country, Clearview received recognition in Ongoing Event for its community outreach and charitable program, Clearview Cares®, and in the category of One-Time Event for its Clearview Kitchen Challenge benefitting Greater Pittsburgh Community Food Bank.

Clearview was awarded the Category's Best designation for Plastic Access Card Design for its debit card design featuring the city of Pittsburgh, and the newest CUNA Diamond Award Category Crisis Management, for response and community impact during the COVID-19 pandemic.

"Being recognized as a Diamond Award winner and receiving two Category's Best distinctions is a wonderful achievement. We were humbled to be acknowledged among some of the best credit unions in our industry and are most proud of our Crisis Management Award. Faced with a crisis like no one has ever experienced, this initiative took collaboration of all of our departments.," said Lisa Florian, Senior Vice President – Digital Experience and Marketing.

"During a time of crisis, we supported our community, offered millions of dollars in payment relief to help our members, and reimagined our banking processes to help those in this unprecedented time. We could not have achieved this without the efforts of the all of the 300 plus employees at Clearview," said Ron Celaschi, President and CEO.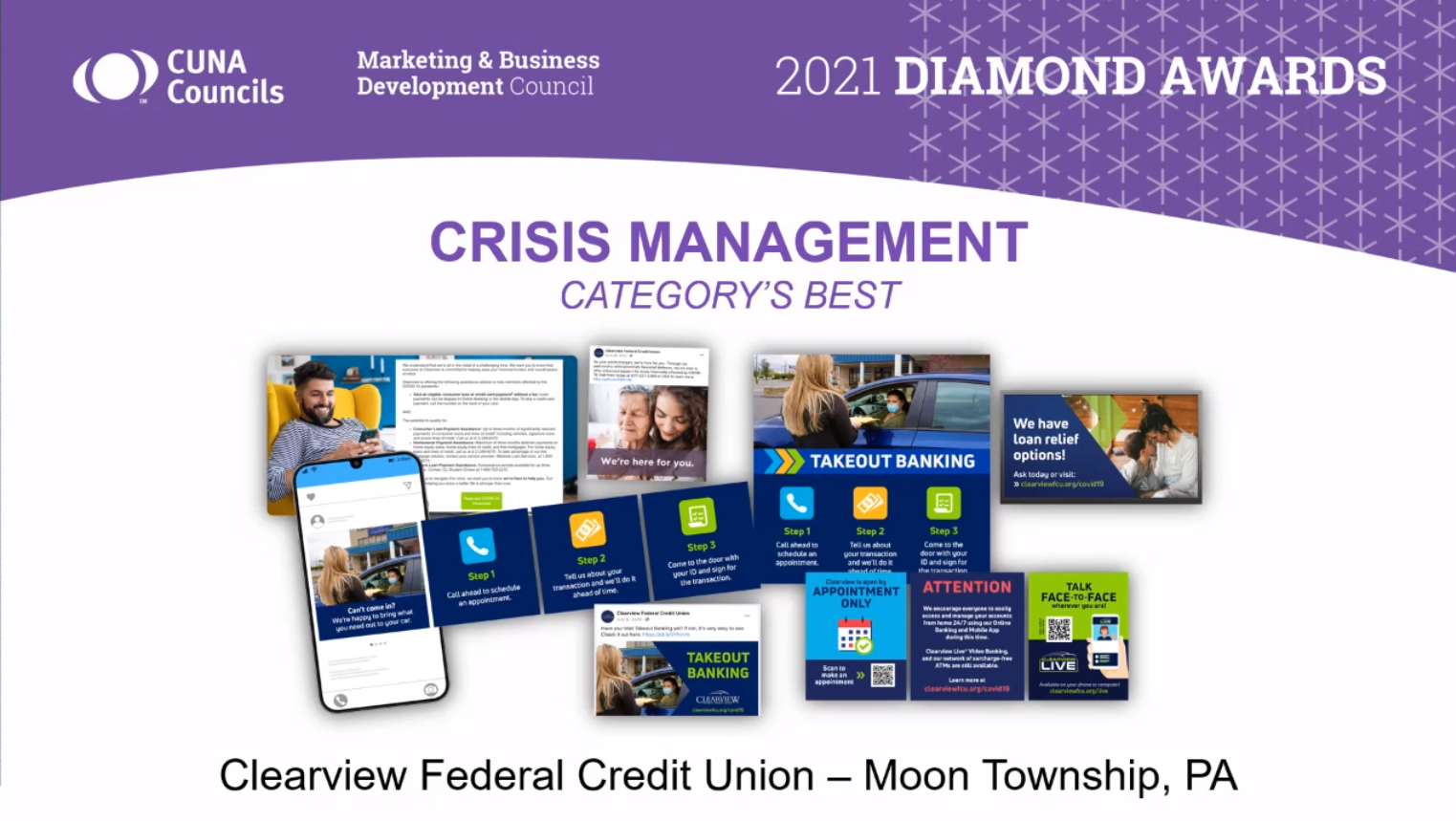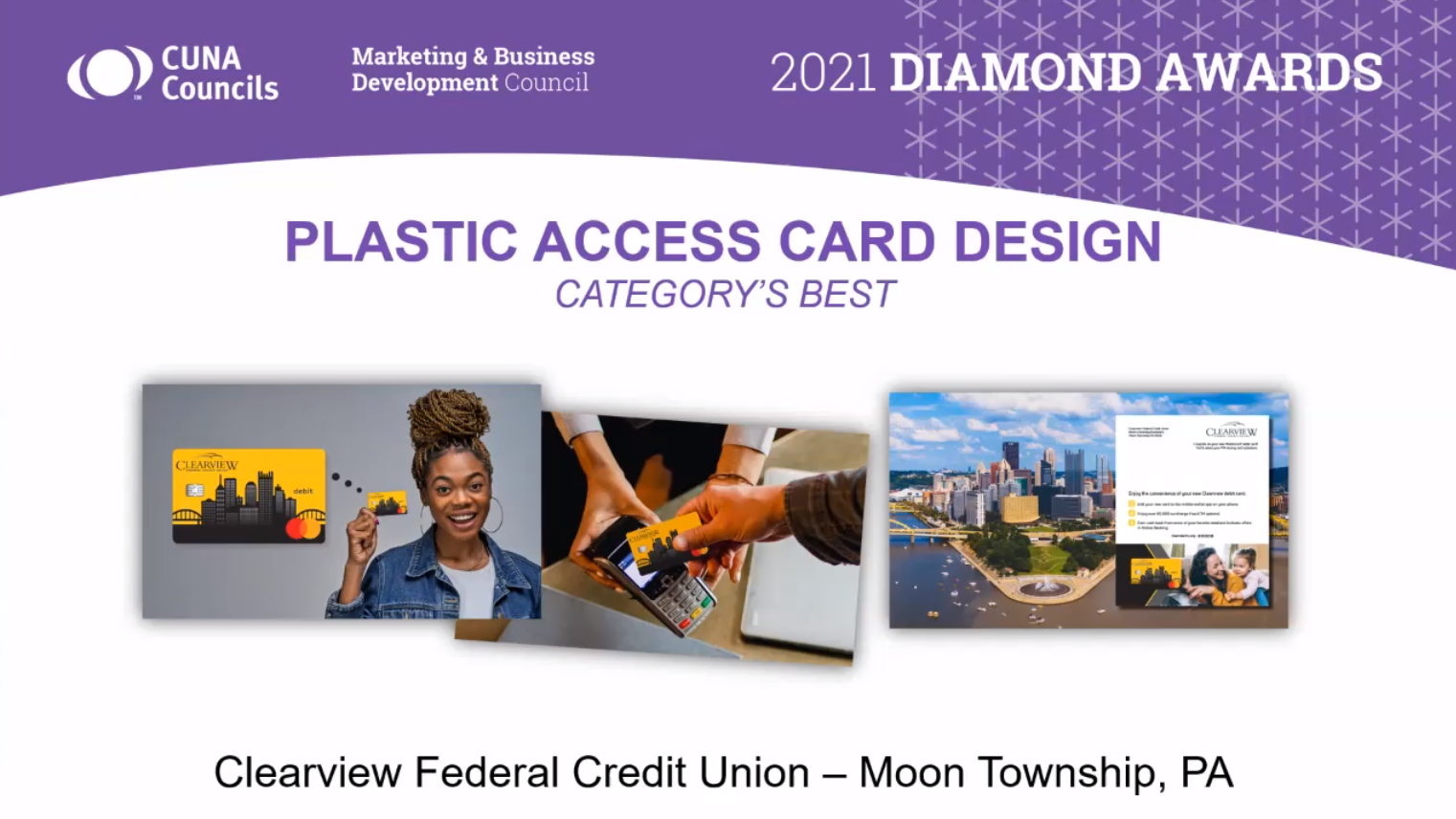 About Clearview Federal Credit Union
Clearview Federal Credit Union has been in operation since 1953 and serves over 109,000 members with reported assets valued over $1.6 billion as of March 2021. Membership in Clearview is open to individuals who live, work, worship, volunteer or attend school in the Southwestern Pennsylvania community, which includes Allegheny, Armstrong, Beaver, Butler, Fayette, Greene, Indiana, Lawrence, Washington and Westmoreland counties. Membership is also open to immediate family members of current Clearview members. Visit clearviewfcu.org for more information. Clearview Federal Credit Union is federally insured by the National Credit Union Administration and is an Equal Housing Lender.