Clearview helps save prom night
Clearview, Fort Cherry Community members come together to help students
Pittsburgh, PA, March 5, 2020, (clearviewfcu.org)…
Clearview Federal Credit Union has donated $2,000 to Fort Cherry High School to save their annual prom night after a local event venue, scheduled to host the School District's annual formal dance, closed unexpectedly. In addition to funds raised by the local community, the donation from Clearview helped the junior and senior classes at Fort Cherry secure a new venue for the big dance. The check was presented by Clearview's CEO, Ron Celaschi, and his staff to Fort Cherry's principal, prom sponsor and prom committee.
"We appreciate the support we received from Clearview and the community to help our kids create a magnificent prom. We look forward to the evening and the future for our kids," said Dr. Trisha Craig, Principal of Fort Cherry Junior-Senior High. Prom Sponsor and Spanish Teacher, Victoria Smith, said "We can't believe how much our community has come together. Without the support of organizations like Clearview we could have never made this happen." In addition to this donation, Clearview supports dozens of school districts in the region through its "Clearview Cares
®
" program.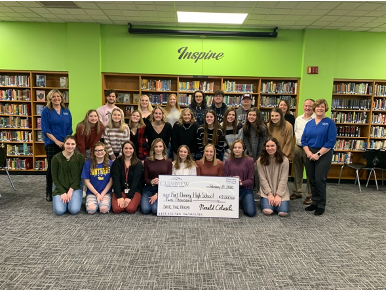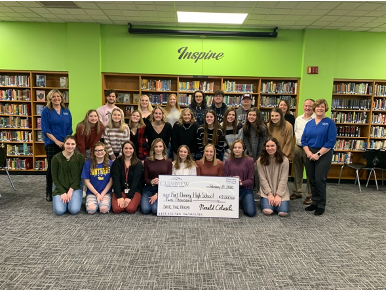 About Clearview Federal Credit Union
Clearview Federal Credit Union has been in operation since 1953 and serves over 105,000 members with reported assets valued over $1.3 billion as of February 2020. Membership in Clearview is open to individuals who live, work, worship, volunteer or attend school in the Southwestern Pennsylvania community, which includes Allegheny, Armstrong, Beaver, Butler, Fayette, Greene, Indiana, Lawrence, Washington and Westmoreland counties. Membership is also open to immediate family members of current Clearview members. Visit clearviewfcu.org for more information. Clearview Federal Credit Union is federally insured by the National Credit Union Administration and is an Equal Housing Lender.