Clearview Comes Together with local Nonprofits to Give Back to the Pittsburgh Region
3rd Annual Clearview Cares Day shows the commitment of Clearview employees to local neighbors.
Pittsburgh, PA, October 26, 2022… Clearview Federal Credit Union celebrated Clearview Cares Day on October 20th to help give back to non-profit organizations North Hills Community Outreach (NHCO) and South Hills Interfaith Movement (SHIM).
Clearview staff assembled 500 personal hygiene kits, and 200 child-age goodie bags which were donated to the organizations. Additionally, each organization expressed a high need for textured hair care products. With that, in addition to the hygiene kits, Clearview donated textured hair care products to stock NHCO and SHIM's shelves.
"North Hills Community Outreach is so grateful for Clearview," said NHCO Executive Director Tom Baker. "Through Clearview Cares Day and our ongoing partnership, we are able to make a big difference for our clients in Northern Allegheny County, who are experiencing hardship, poverty, and crisis."
"We are so appreciative to Clearview for all the bags packed and textured hair care items provided," said SHIM Director of Development and Communications, Seth Dubin. "This will go a long way to support the 2,900 people that are benefiting from our food pantries."
Thanks to the critical missions of NHCO and SHIM, thousands of people throughout Southwestern PA have access to diverse programming that allows them to thrive. Of the organization's many programs, the food pantries provide their clients with nutrient-rich produce, canned goods, non-perishables, and other basic human needs like hygiene items that are high-cost and not covered by SNAP benefits.
"As a Pittsburgh credit union, Clearview is firmly rooted in the practice of helping our neighbors," said Clearview President and CEO Ron Celaschi. "This Clearview Cares Day initiative shows the commitment of our employees to reach out to our neighbors and community. I am proud that we as an organization were able to provide these much-needed items to our partners, NCHO and SHIM, that uplift the region we serve in line with our vision of helping people to enjoy a better life."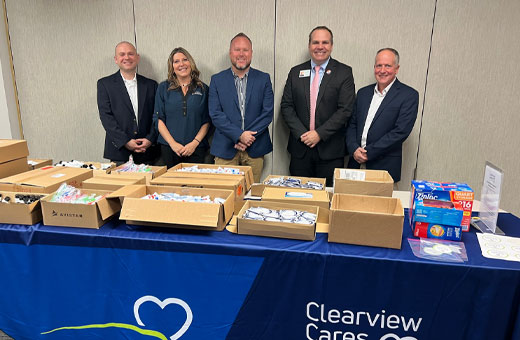 (l-r) Bill Snider, VP Digital Strategy & Marketing Clearview; Lisa Florian, SVP Member Experience, Digital Strategy & Marketing Clearview; Seth Dubin, Director of Development & Communications SHIM; Tom Baker, Executive Director NHCO; Ron Celaschi, President & CEO Clearview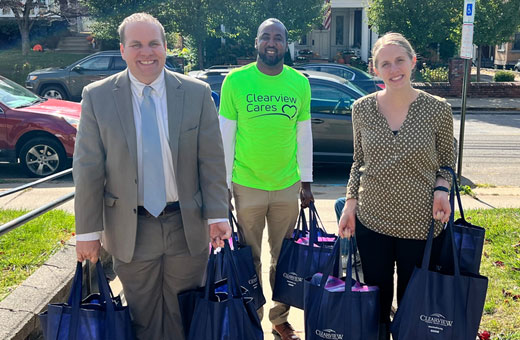 (l-r) Tom Baker, Executive Director NHCO; Clarence Mitchell, Financial Center Manager Clearview; Abby Kelley, Development Coordinator NHCO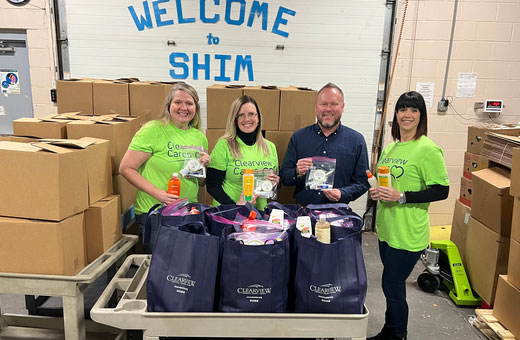 (l-r) Jeannie Gilkey, Director Retail Market Leader Clearview; Cindy Diehl, Financial Center Manager Clearview; Seth Dubin, Director of Development & Communications SHIM; Erin Forrester, Director PR & Community Engagement Clearview
About Clearview Federal Credit Union
Clearview Federal Credit Union has been in operation since 1953 and serves over 113,000 members with reported assets valued at nearly $1.8 billion as of September 2022. Membership in Clearview is open to individuals who live, work, worship, volunteer or attend school in the Southwestern Pennsylvania community, which includes Allegheny, Armstrong, Beaver, Butler, Fayette, Greene, Indiana, Lawrence, Washington, and Westmoreland counties. Membership is also open to immediate family members of current Clearview members. Clearview Federal Credit Union is federally insured by the National Credit Union Administration and is an Equal Housing Lender.